CLIMBING ROUTES
Our indoor climbing wall in the tennis and fitness centre offers nine different routes for beginners and advanced climbers. It offers exciting, safe access to the world of climbing for all ages. Climbing requires concentration and strength.
Intro session: To use the climbing wall, you need to know how to attach yourself to the wall. Beginners can book an intro session with an instructor. Book an appointment!
Rental equipment: Climbing shoes and harnesses in various sizes, as well as karabiners with ropes, are available for groups.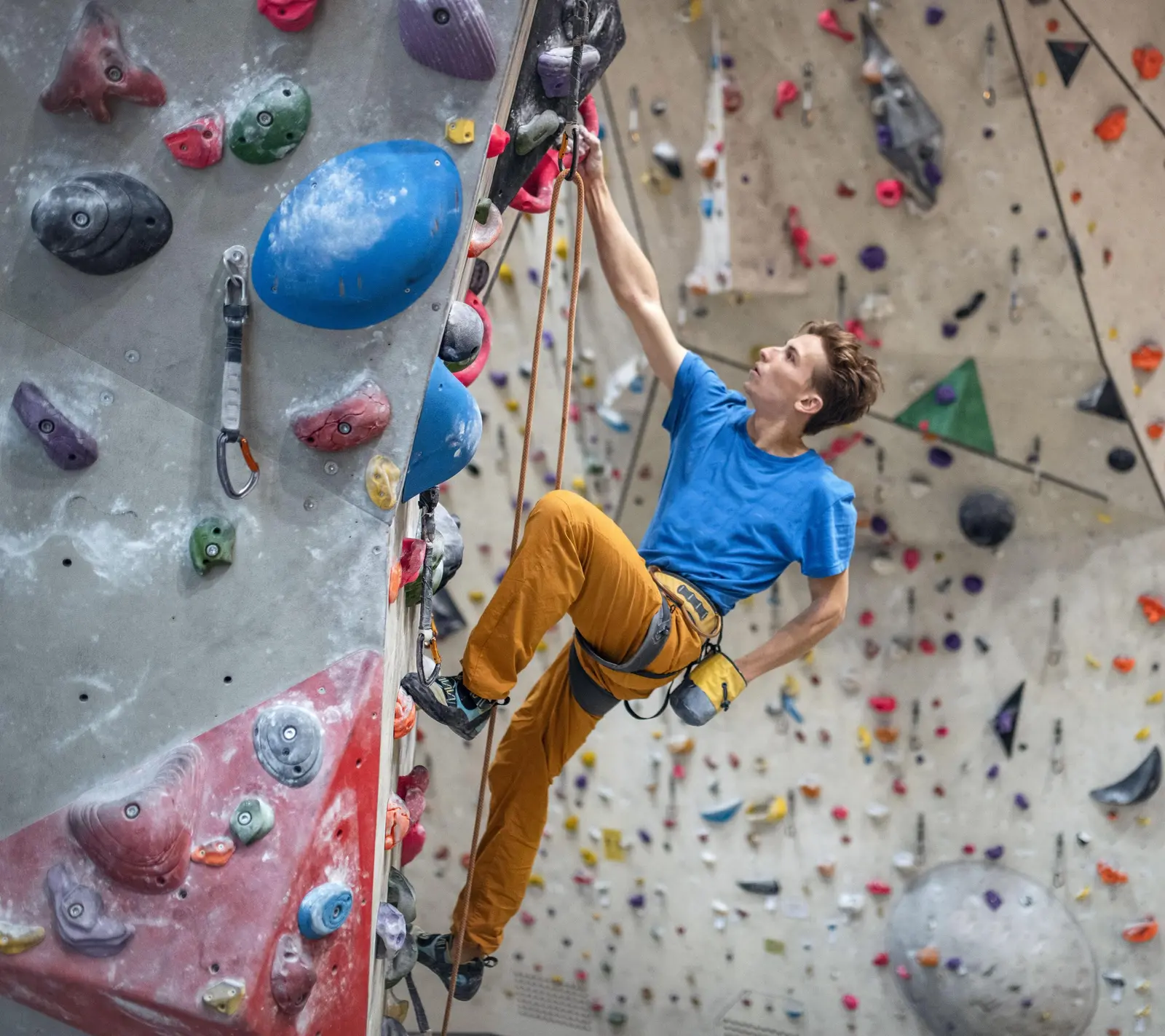 Climbing
Course
Are you interested in learning how to climb or improving your skills? The Fiesch tennis and fitness centre offers courses for children, young people and adults.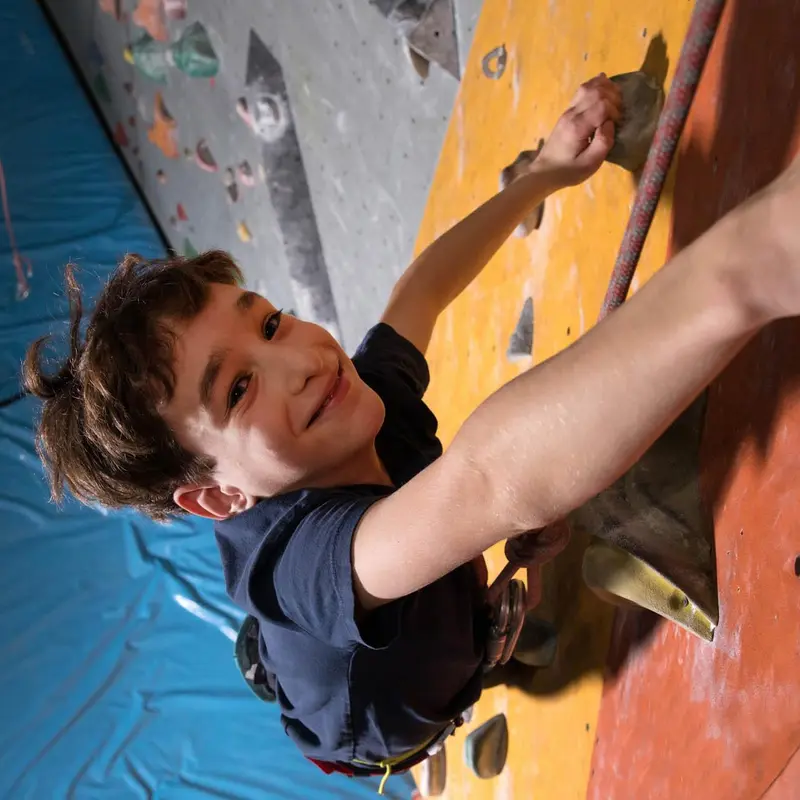 Further Information
Outdoor climbing wall
In summer, there is also a large outdoor climbing wall with over eight different routes for all climbing levels. Our Sports Entertainment Team is looking forward to your visit.