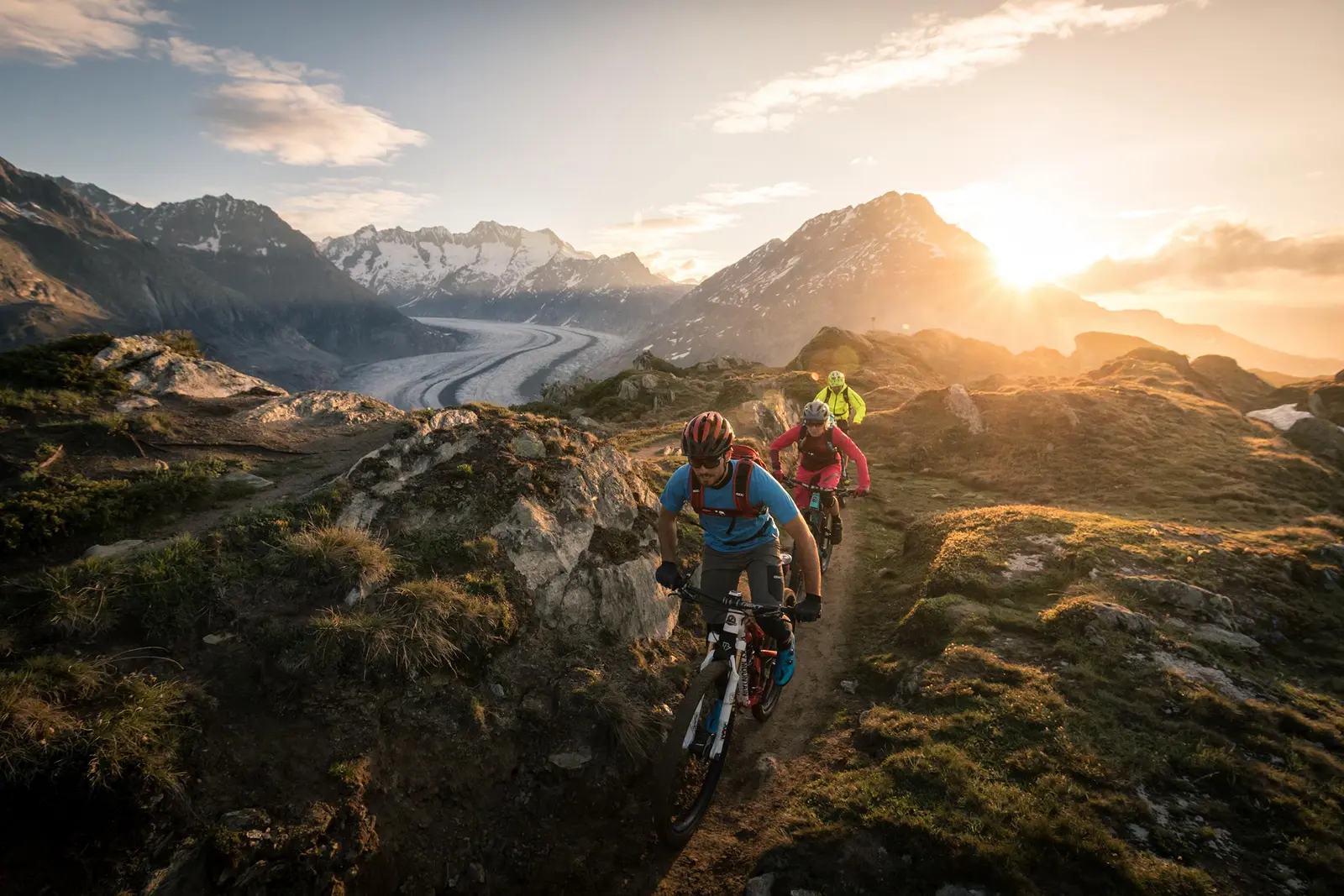 FROM SINGLE TRAILS TO FLOW TRAILS
What could be better than exploring our region by bike? The Aletsch Arena is a well-known biking paradise and offers countless trails for all skill levels. Over 100 kilometres of action-packed routes with views of one of the most beautiful mountain panoramas in the Alps and the mighty Aletsch Glacier as the centrepiece of the action If you like to put the pedal to the metal, you'll definitely get your money's worth in Bellwald. There you'll find a variety of trails, from single to family flow trails. The holiday destination also boasts a pump track and downhill route.
Bike hire
Groups can hire up to 25 mountain bikes (hardtail) incl. helmet. Please reserve the required number of mountain bikes at the Sport Resort reception. Additional bikes can be hired from regional dealers.
FOR EVEN GREATER HEIGHTS
The Sport Resort offers the ideal facilities for every biking fan:
Bike wash station
Bike parking
Workshop including all essential bike tools
Laundry service (subject to charge)
Washing machine & tumble dryer available (subject to charge)
Early-bird breakfast (on request)
Packed lunch (subject to charge)
Mountain bike map of the region
STONEMAN
GLACIARA
700 metres of altitude, 27 billion tonnes of ice: The Stoneman Glaciara is Roland Stauder's new mountain bike experience in Switzerland. Sport Resort Fiesch is a partner and part of the Stoneman Glaciara. Book your room and Stoneman Galciara Starter Pack and get started – follow the call – go for the Stone.