Whether indoors or outdoors, the Sport Resort Fiesch has the perfect facilities for every event. The whole resort can be hired on an exclusive basis. The proximity to nature, the mountains and the great Aletsch Glacier provide a unique atmosphere for your event. Our dedicated train station makes it even more convenient for your guests to travel by train. We are officially classified as a seminar hotel.
FROM APERITIFS TO BANQUETS
We care about the physical well-being of our guests. Choose from the following options and venues to suit your needs.
Sports hall for large banquets up to (1000 people)
Dining room for banquets (up to 600 people) including stage (60 m²)
Barbecue area (up to 200 people)
Olympiastubji (64 people)
Fiescher Stubji (64 people)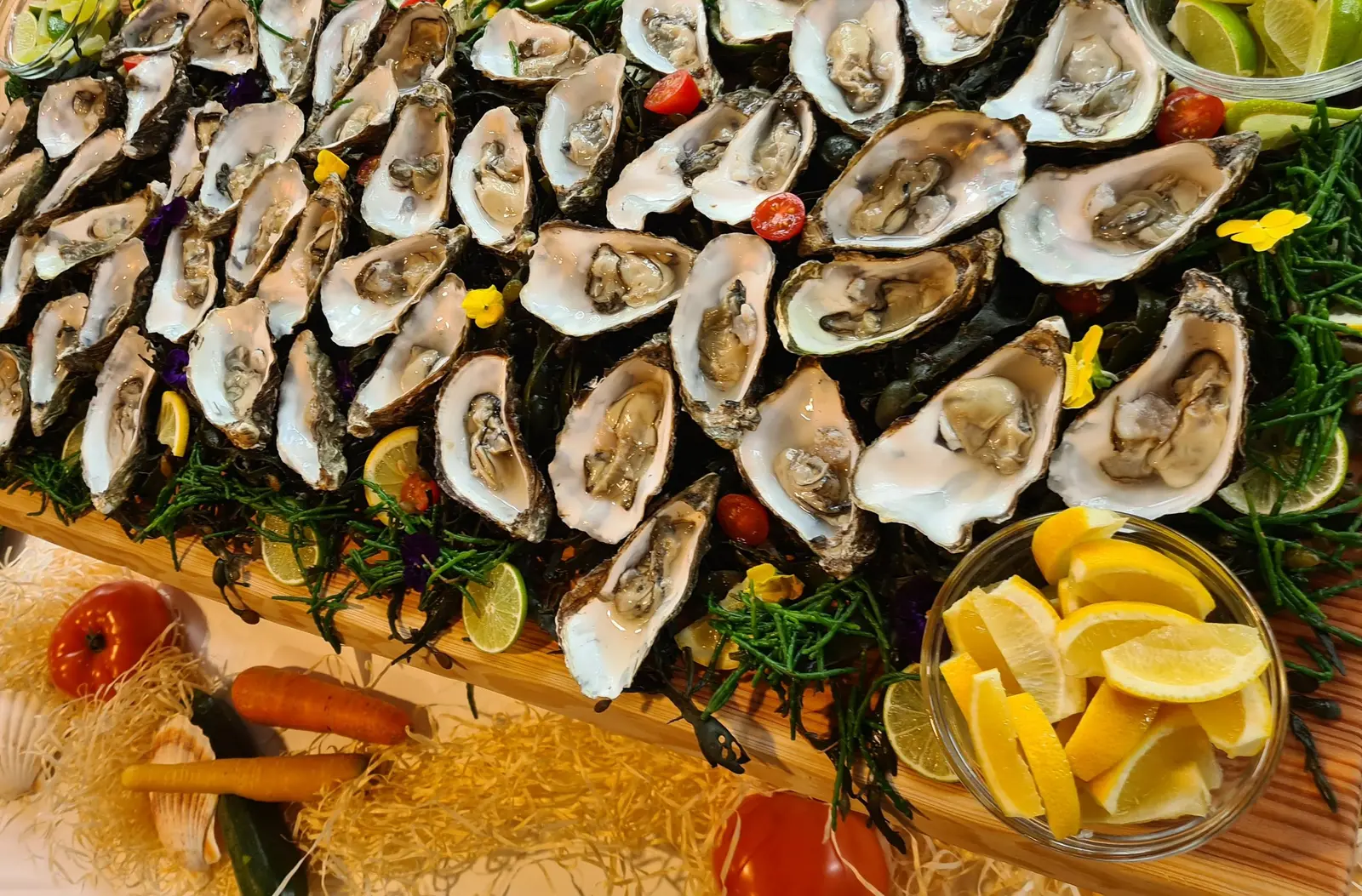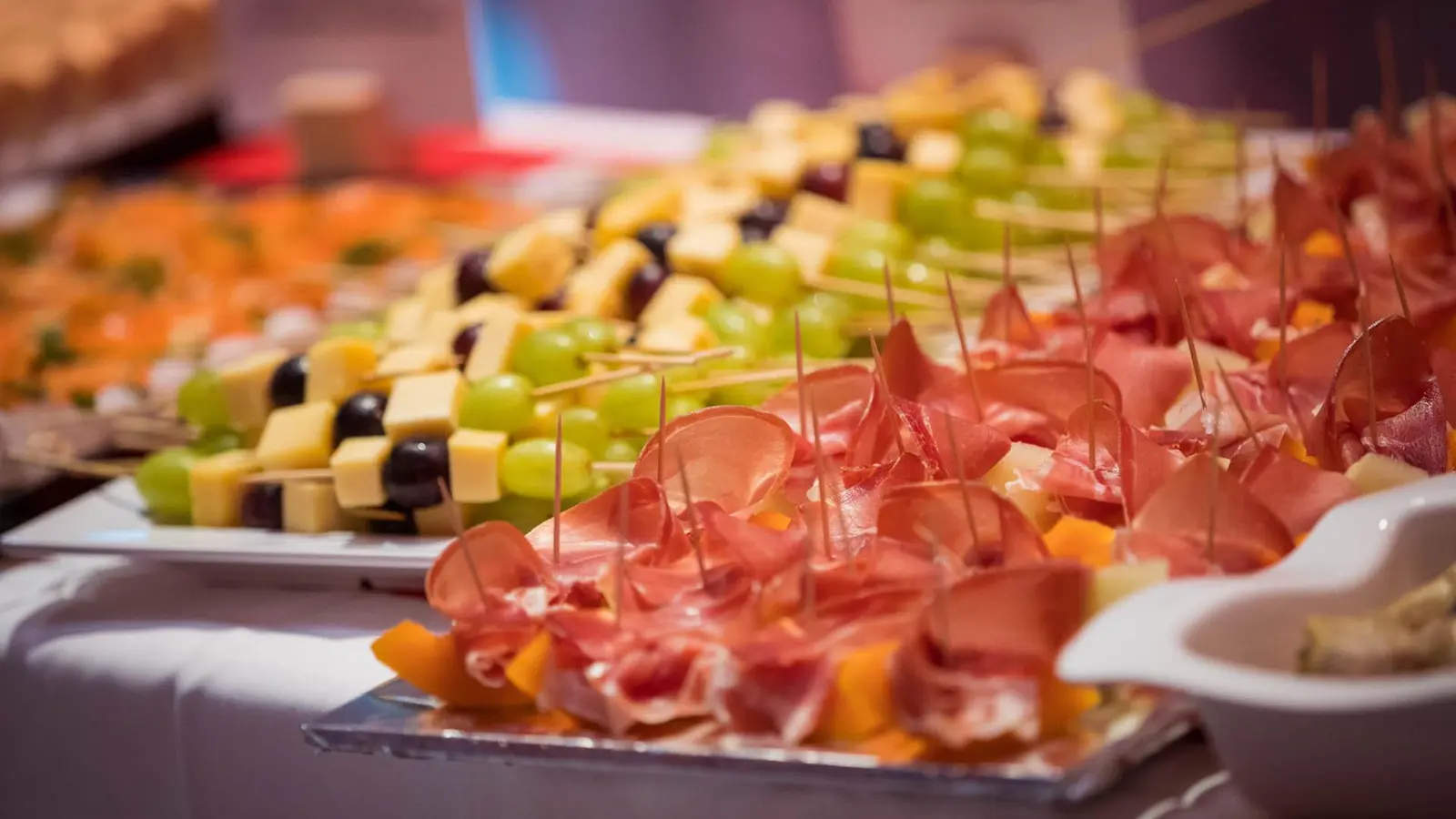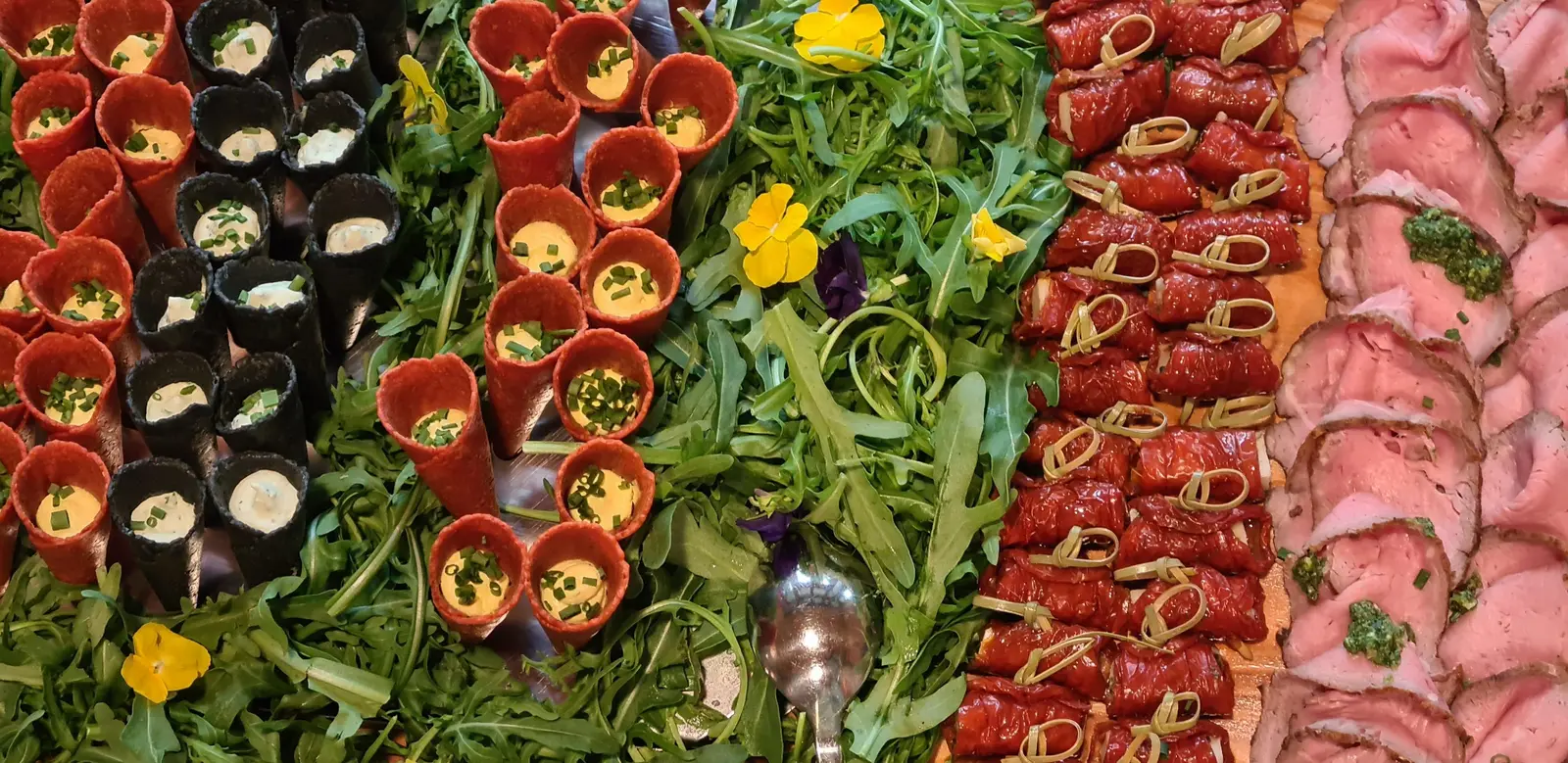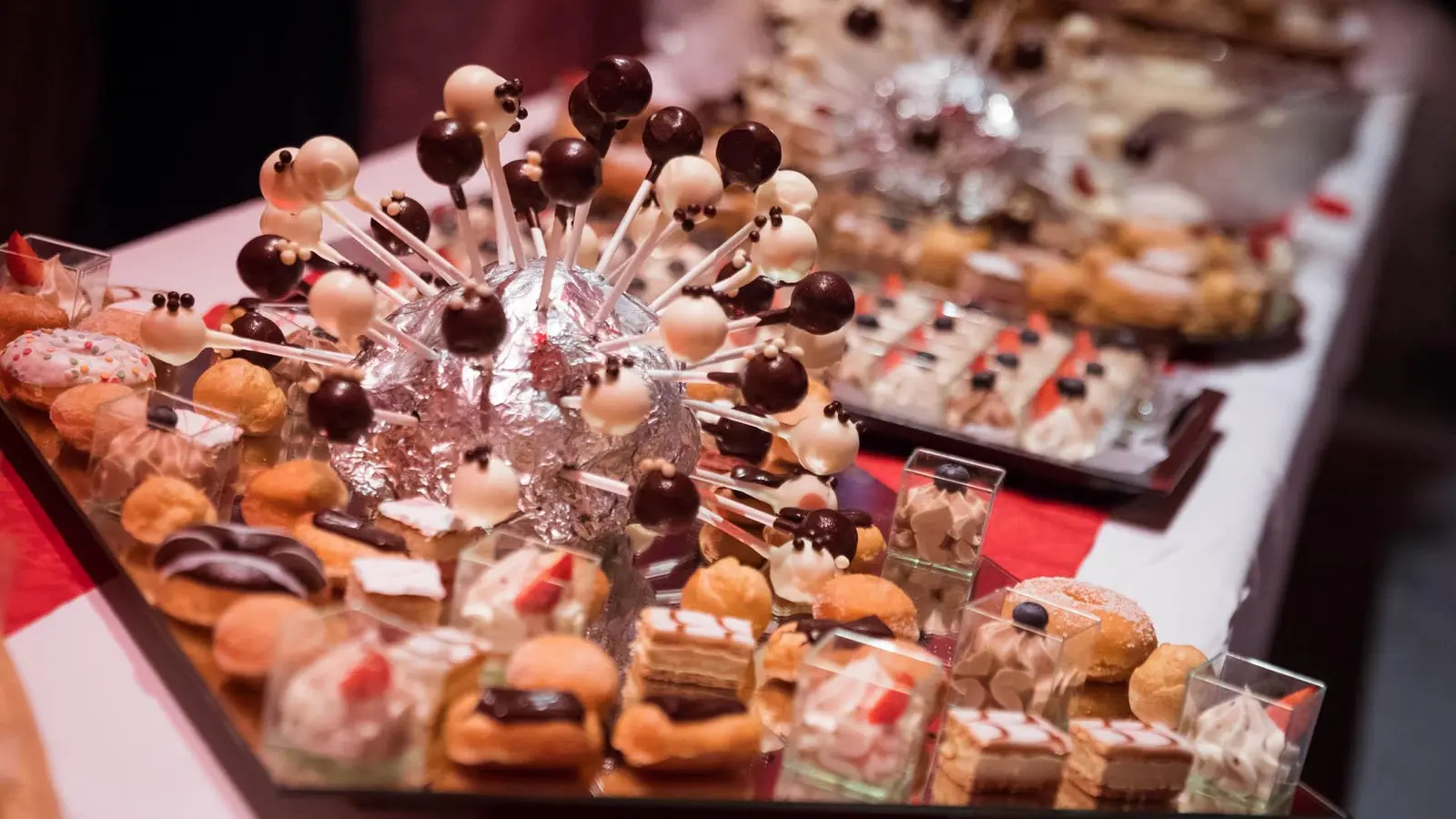 Catering
We supply aperitifs and whole meals for your event. Service personnel available on request. One of our specialities is "Gommer Cholera", a typical local dish.
CONFERENCES AND CELEBRATIONS
You can book us for a personal, family or company celebration or conference.
We have infrastructure and menus to suit every taste, for any size of event.
INFRASTRUCTURE
We have the largest infrastructure of its kind in the Alpine region. Our sports halls can be converted into banquet, concert or exhibition rooms with stage.
Training and seminar rooms of various sizes (30–60 m²)
Multimedia equipment (screens, projectors, flip charts, microphones, etc.)
2000 m² tennis hall for banquets of up to 1000 people, exhibitions and other events
The 1260 m² triple sports hall (with grandstand) can be divided into three halls of 420 m² each for banquets of up to 1000 people, concerts and much more
189 m² multi-purpose hall for meetings and events of up to 150 people
Two bar rooms of approx. 60 m² each
Open-air event arena (200 seats)
Covered aperitif area (with optional tent side walls)
Semi-covered barbecue and picnic area with 150 seats, two barbecue spots and spring[
Over 1000 beds in single rooms to rooms with 12 beds, with different levels of comfort
Free parking for approx. 200 cars or approx. 20 buses
Free Wi-Fi throughout the resort