GAMES, SPORT, TRAINING AND FUN IN OUR TRIPLE SPORTS HALL
The halls can be used for a variety of sports, such as floorball, judo, badminton, volleyball, basketball, handball, table tennis, football, ring gymnastics or trampoline jumping.

Sports equipment, such as floorball sticks, table tennis tables, various balls, judo mats etc., is available to our guests free of charge.

Depending on the size and needs of the group, several halls can be reserved at the same time.

Book your slot in good time. The popular sports halls are available to our groups for up to 5 hours per day free of charge. Use for more than five hours per day is subject to a charge.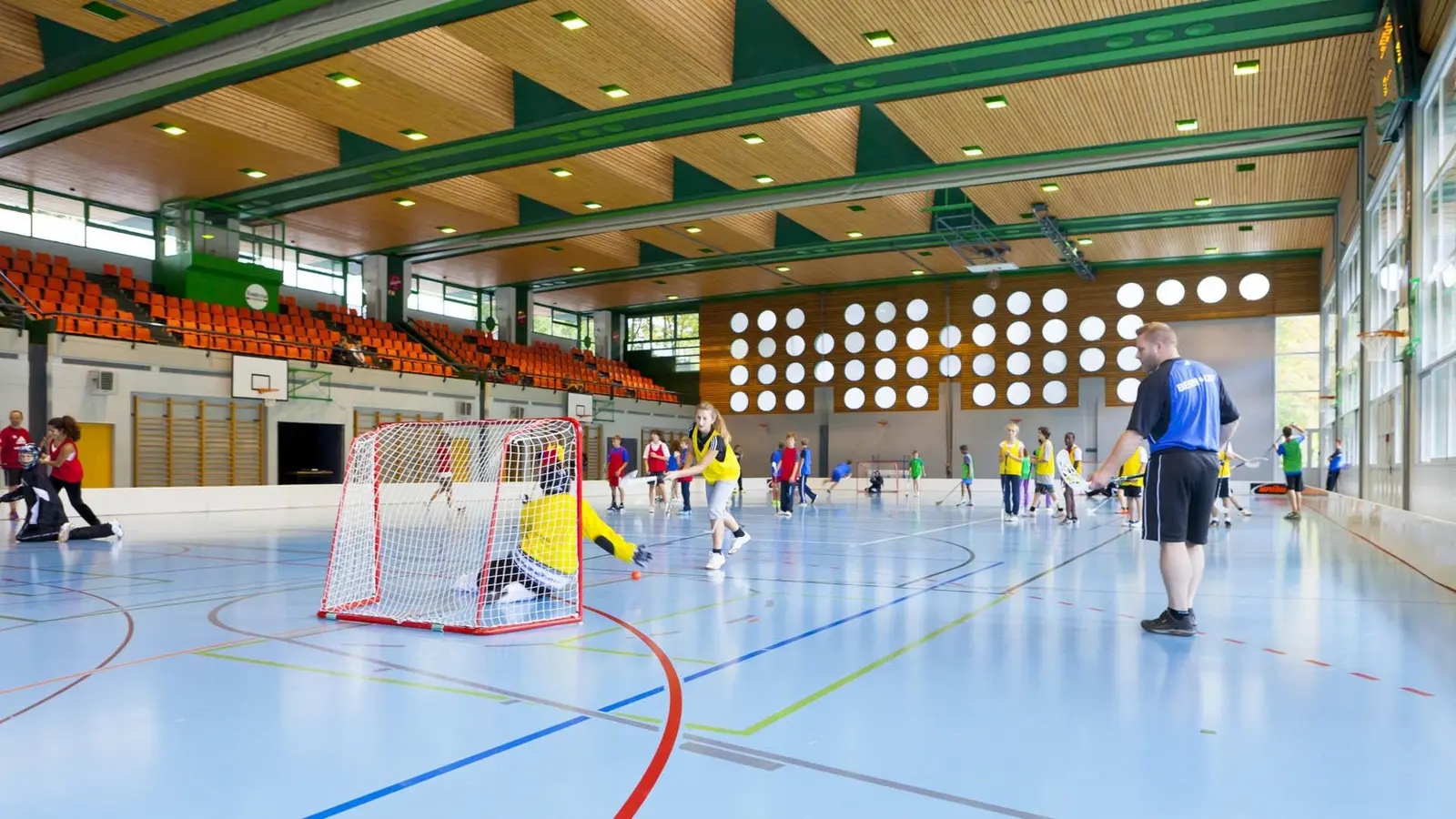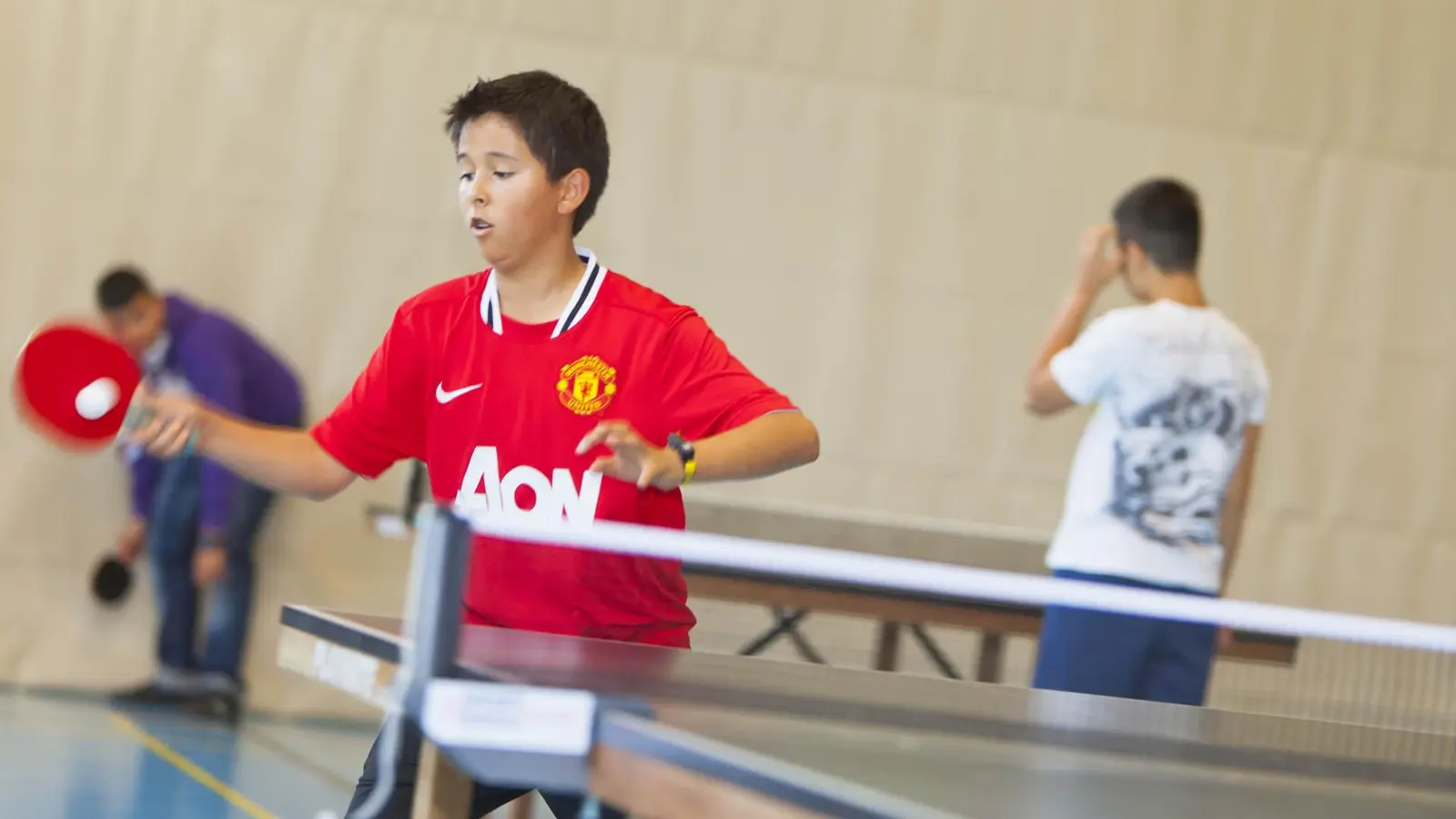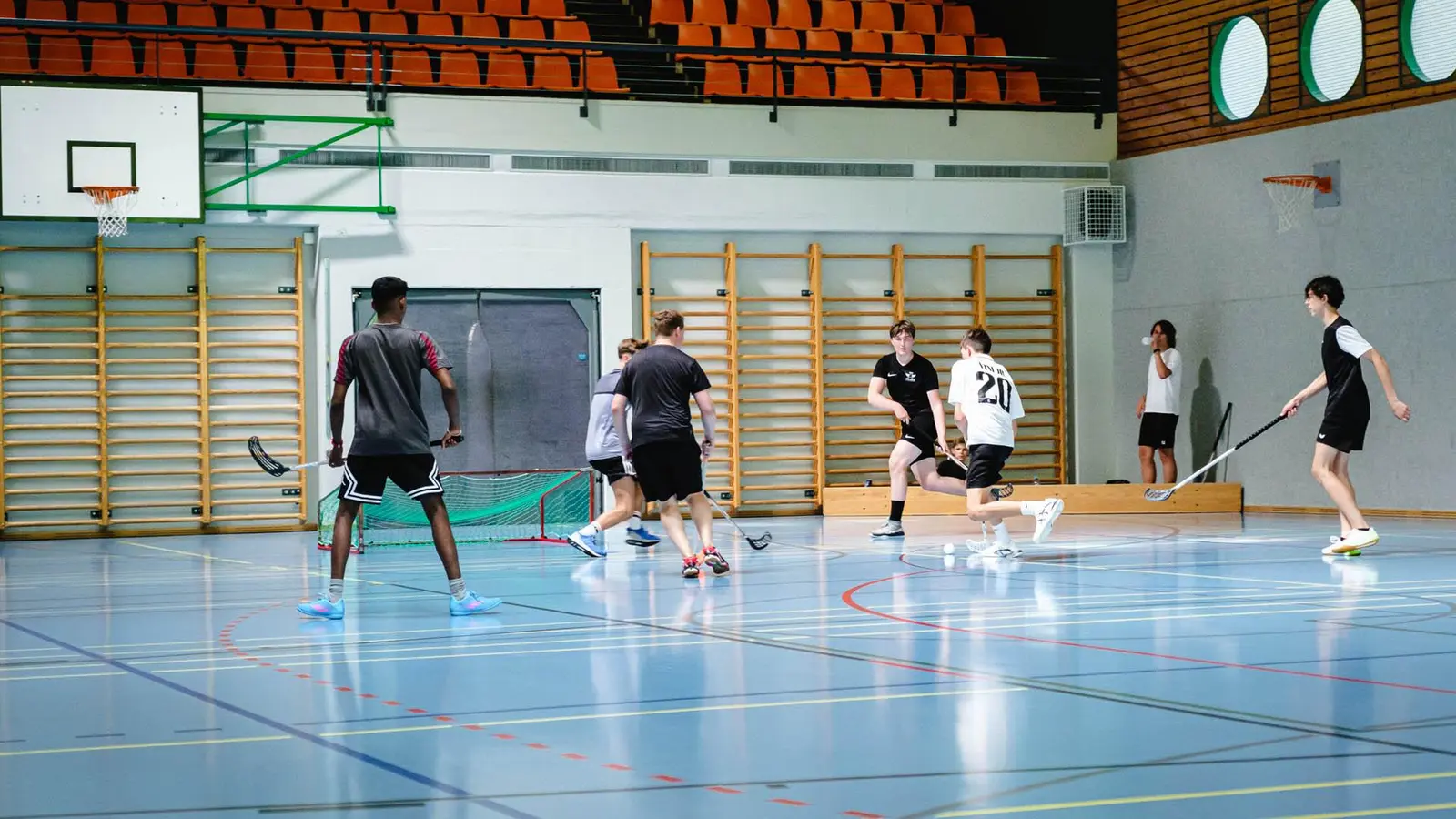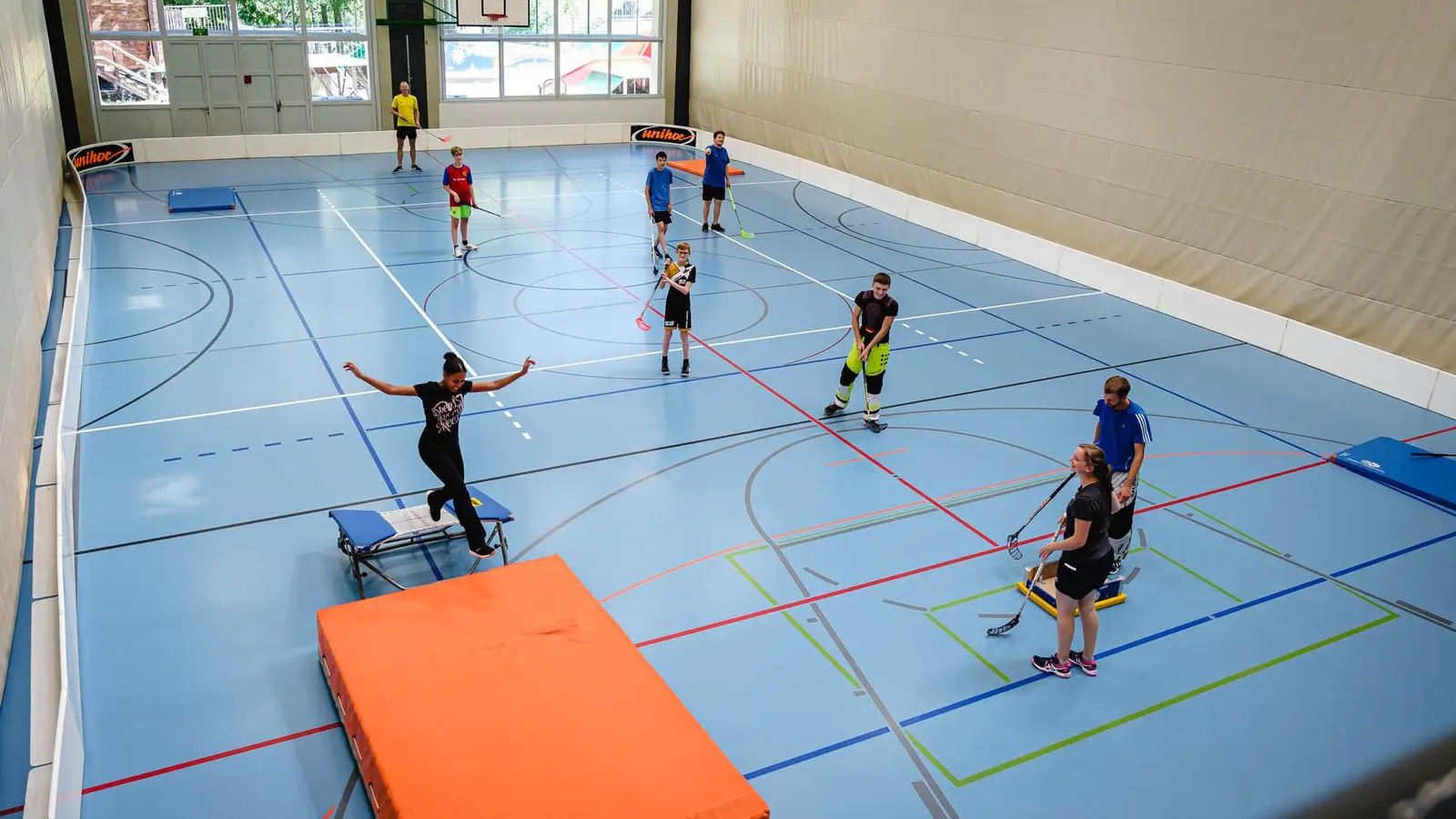 1260 M²
The hall measures approx. 1260 m² (27 x 45 m) and can be divided into three individual halls, each measuring 15 x 27 m. The hall can also be booked as a venue for larger events. The hall also has a grandstand with around 100 seats.