Find out about our catering system and the wide range of options available to make sure your stay is as successful and stress-free as possible.
Venues
Restaurant
We reserve places for your group at breakfast, lunch and dinner in our spacious 600-seat dining room. Smaller groups can eat their meals in the 64-seat Olympiastubji on request.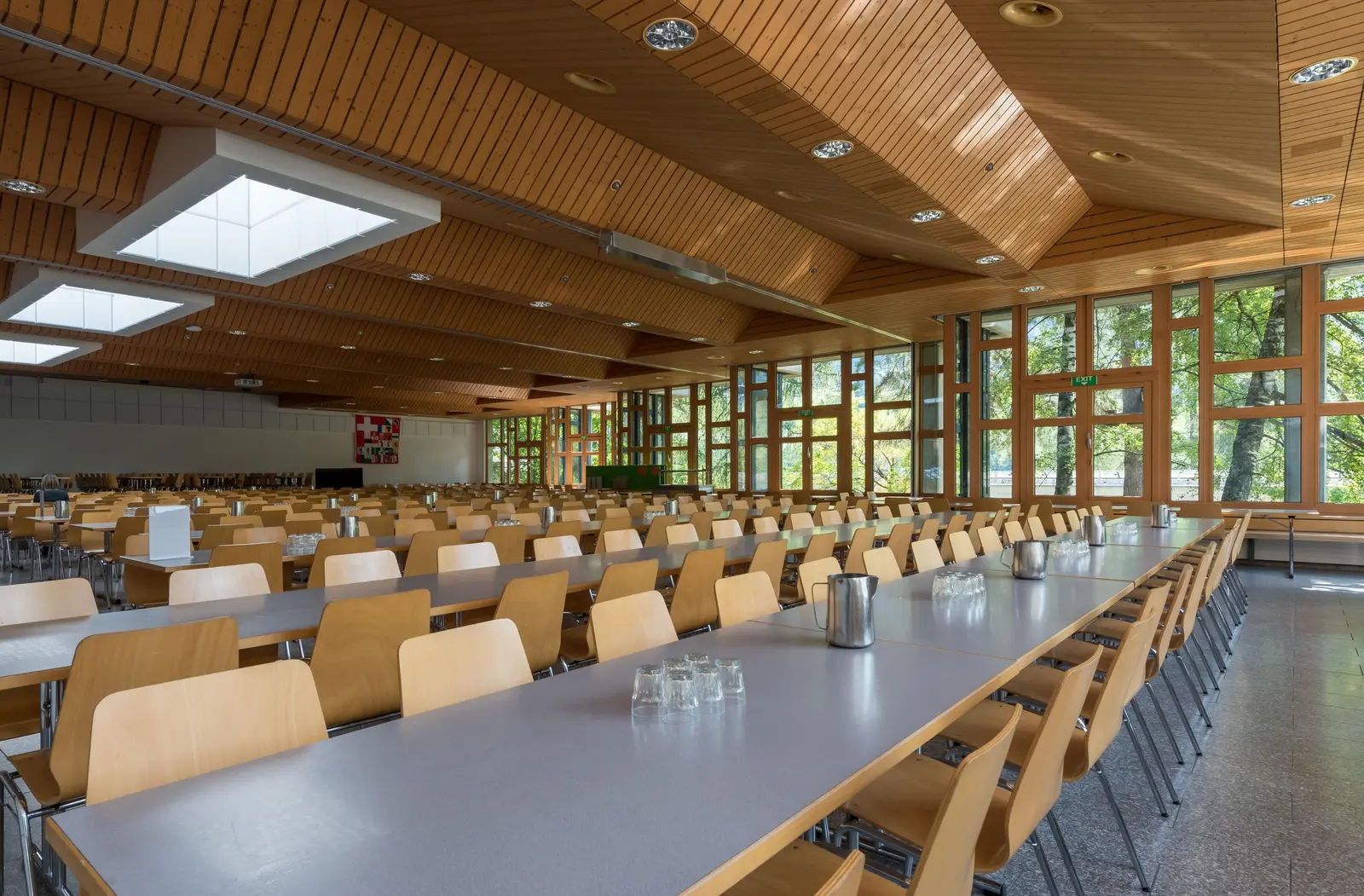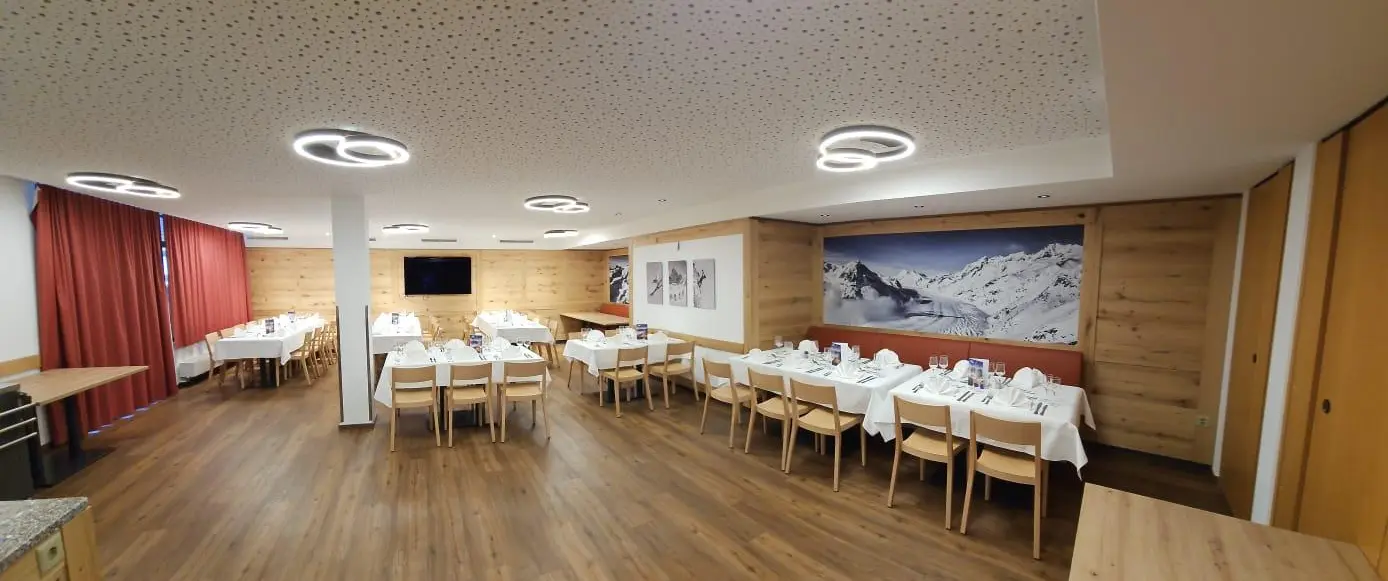 OUTDOOR BARBECUE AREA
Our barbecue area features two fire pits and 160 seats, some of which are covered, and is ideal for enjoying a grill in the open air. Make sure you reserve your seat in good time.
We can prepare special meals for you too.
MOUNTAIN RESTAURANT IN WINTER
During the winter months, the Berghaus mountain lodge offers a hot lunch menu for all our groups.
PACKED LUNCH IN NATURE
For your day trips in summer, we put together a balanced selection for an individual lunch package for you.